Batman Ninja Review: It was different.
By Nnesaga
May 1st, 2018
On the 24th April, DC dropped Batman Ninja. This will be DC's first take on blending western animation with anime. It was definitely a different experience watching Batman in a new light. DC normally drop consistently good animated movies and this new film once again proves that. I wanted to watch it at least 3 times before I could give you my review and here it is.
Story:
Batman Ninja takes us back in time to a Freudal Japan that Gorilla Grodd built and was messing around with. What took me by surprise was that this film literally took you straight into the action and the time machine incident happened within the first 2 minutes of the movie. They didn't waste time. The story then unravels with the Joker already in Japan with Harley Quinn and his minions.
However, Batman was at a disadvantage because they made it so that Bruce would time travel 2 years later than them. This kinda gave the villains the upper hand because they were able to prepare before his arrival. To wrap up the plot of the story; it was Batman taking down his common known enemies such as; Gorilla Grodd, The Joker, Harley Quinn, Poison Ivy, Deathstroke and Penguin. We also run into Catwoman who double crosses Bruce half way through the movie and Batmans Bat fam: Robin, Nightwing & Redhood. One of my biggest issues is with the storyline.
The plot was very confusing to be honest. You don't really know what the actual point of everything is until like 45 minutes in. I also feel like there was too many villians in on movie. They should have focused on one at least and ran with it.
Art style/Animation:
I absolutely loved how Batman Ninja gave us a modern anime twist with a sprinkle of DC elements. I like how they took risks with the art style and the colours. I liked how they kept to the Japanese tradition too and the theme of it too. DC was very daring. And it was fun!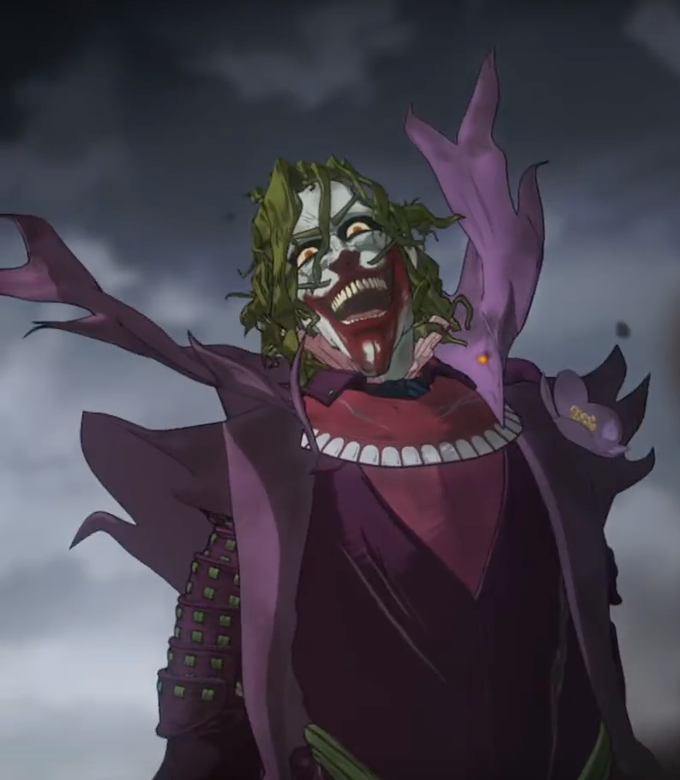 Theme: 
Although the theme was set in Freudal Japan, I felt as though they wanted to keep it generic and safe. Japan is more than robots. The Japanese culture is a very rich culture and they should have explored that throughout the movie. I think they wanted to focus on trying to deliver an action-packed story but they failed in doing so because they were doing too much.
Characters:
Yeah.. nah. If the main focus was on Joker, then honestly, having all the other characters was highly unnecessary in my opinion. They looked cool but there was no point and unfortunately got wasted. I also felt as though the Bat family were a little too happy?
How do I explain.. They weren't true to themselves. Robin(Damien), is known for being the lone wolf. The hot headed, prideful character was so soft during this movie I had to ask myself if this is the same Damien I read in the comics. The only character that stayed true to himself was the Joker. At times, I felt like batman was not a consistent character either.
Overall:
Batman Ninja is a sub-par movie. Normally DC animated movies never disappoint me and they do so well. However, in this case, this movie was just all over the place. The direction of the film caused severe concequences which didn't successfully document Batmans own telling in a different culture. Let me know your thoughts on the latest Batman Ninja movie. I'm going to rate this film a 5/10
Batman Ninja is available on Amazon.