Top 5 Best Avengers Infinity War Performances
By Nnesaga
May 1st, 2018
Now that Avengers Infinity War is out, you best believe I will not stop talking about this movie till Avengers 4 comes out. Honestly this movie has  left me in bits and for those that have not watched the movie yet… GO AND WATCH IT NOW.
One of the reasons why Infinity War has now become the greatest Comic book movies to ever exist is because of how well they have managed to fit so many characters into one movie. Not only that, seeing a majority of character developments over the years of the MCU being brought together in Infinity War was absolutely epic. Every single character did their job! Even the ones you hated once you left the film, they still did amazing jobs. I will have a full Infinity War review out soon, but for now I'm going to list my top 5 characters that stood out for me. (SPOILER ALERT)
Thanos
Thanos to me is now currently now the best MCU villain to date. His vision was so clear. He came, he saw a conquered. The Russo Brothers did indicate Infinity War was going to be a Thanos film and boy they were not wrong. His performance was so chilling that at times you could sympathise with him before coming to the realisation he is very evil. The CGI really improved by the time we got to Infinity War, so the emotions captured on Thanos' face (by Josh Brolin) really helped showed Thanos' emotions. I loved how they showed us how powerful he became throughout the entire movie. It was not rush and his feelings grew more and more emotionless the more stronger he became. Especially after killing Gamora. Thanos' backstory was told very well too. I really enjoyed how many quotes Thanos gave you to take away with after watching the film.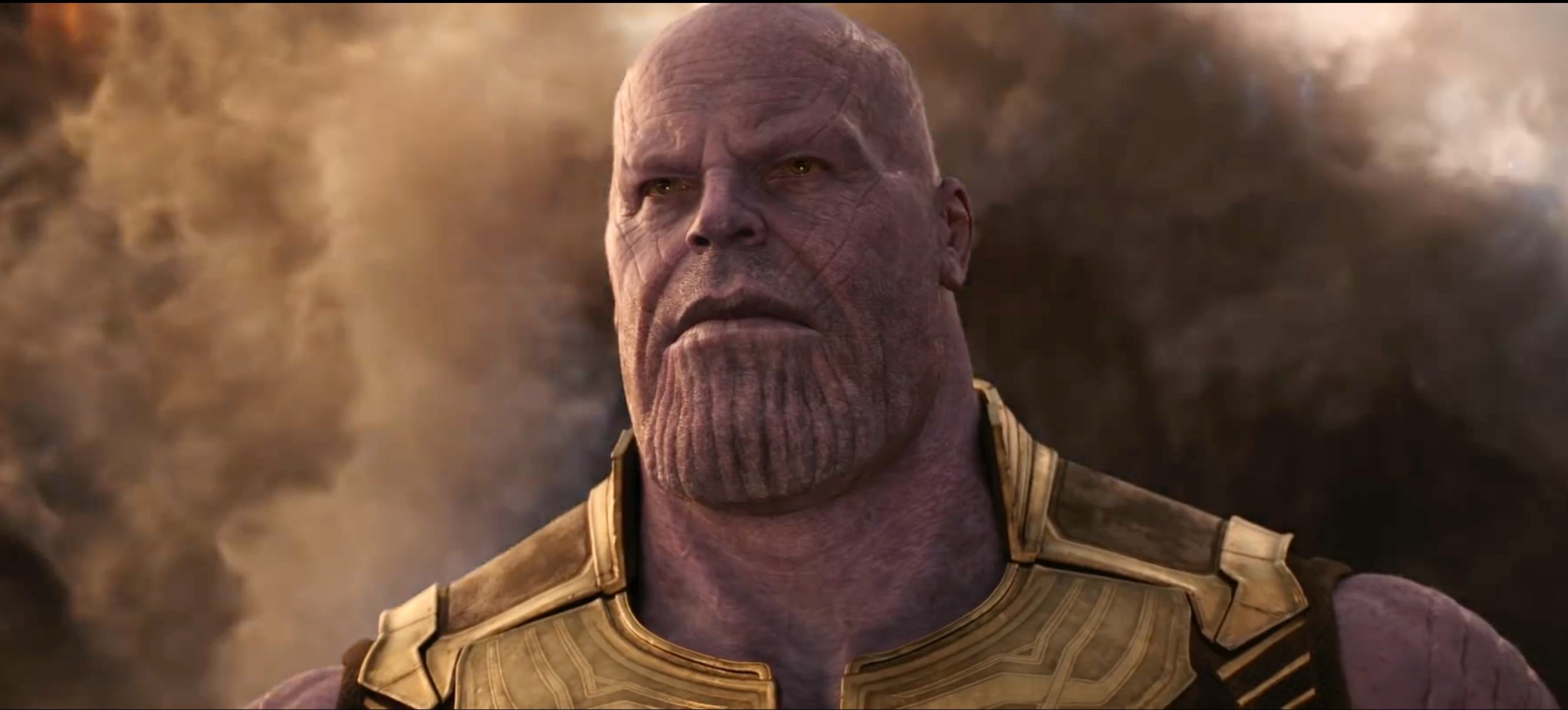 2. Thor
Thor turned all the way! My word. Please, if you have not watched Thor: Ragnarok, I suggest you watch it now. The rise and fall and rise again with Thor overall was absolutely worth it for Infinity War. I Can not believe how he lost everything and still managed to arrive in Wakanda and beat the crap out their enemies was phenomenal. I am so happy they restored Thors strength to being the strongest avenger. Chris Hemsworth was  fantastic. His interactions with the Guardians throughout the entire movie was top 3 best interaction moments between characters. Thors presence instantly made views shake, clap, tremble and gave them some sort of hope even though the events of Infinity War didn't plan out so well. The God of Thunder really arrived in Infinity War. By the way, Thors arrival to Wakanda with Groot and Rocket is single-handler the greatest comic book entrance. No ifs no buts.. "BRING ME THOR"..yo.
3. Captain America
Yes, yes and YES! Captain Americas entrance had me SHOOKETH (not better than Thors but still it was an epic moment). You could just feel the growth, age and wisdom out of Captain America throughout the entire movie. His natural born leader skills was fantastic. He did not come to play. Chris Evans embodies Steve Rogers so much that I'm going to be sad when he finally retires from the role. Nevertheless, Cap is number 3 for me. He literally bossed some of the Black Order when he was defending Scarlet Witch and Vision. He helped co-lead the Wakandans with Black Panther and even went toe to toe Thanos!
4. Dr.Strange
Doctor Steven GOAT Strange. Again, if you haven't watched the Dr. Strange movie, go watch it now. I could tell that after this film, a lot of people would rate Strange more which is fair but to be honest, you should have been on the Strange wave from day one. His role being the chest player of the team in Infinity War reignited his rating to a lot of viewers. His one on one battle with Thanos was incredible. You to see a taste of his abilities in full throttle. And how can I forget? His interaction and chemistry with Tony Stark was too good. It was just like reading the comics again. 
5. Gamora
And last but not least, Gamora. Gamora was the dark horse for me in this movie. Zoe Salandas performance was absolutely amazing. From the beginning to the moment she died, she really held her own. Gamora is number 5 for me because of how well she brought out Thanos' emotional side
How she made him feel vulnerable, how she showed the audience a side to Thanos that no one has ever seen before. Their love/hate relationship really stood out for me in the movie and Marvel did well with telling their relationship in short amount of time. Also, how her being gone jeopardising the plan, although it ruined everything, it showed how impactful her presence was after she died. Gamora standing up to Thanos showed so much courage and fight that you got to give her credit.
Overall, everyone carried their characters well. Even characters who had smaller roles did an amazing job. Let me know in the comment section below your top 5 best characters in Infinity war too!