Youjuu Toshi (Wicked City): A Seductive Noir Horror – Review
By Nnesaga
November 24th, 2018
Well, where do I begin lol. This was a very interesting movie I watched a couple weeks back. If you know me, you know I love anime set between the 70's-90's. I will probably do a separate post on some I would recommend. Anyways, back to the matter…
Youjuu Toshi is an R-rated Horror, Action & drama movie which released back in 1987. The movie was release by Madhouse which are very well known Japanese studio. They also released the popular Perfect Blue movie too.
Story –
Now the story itself isn't what grabbed my attention, it was more so how well the animation carried the actual story. You could literally watch the movie on mute and just find yourself so lost in it aesthetically. The story is about two worlds. A normal world and another called the 'Black World'. I'm sure by now you may have guessed it but the black world is the demon world that is trying to take over the normal living world. You then have a group of agents trying to discover what has been going on in their city and ways to prevent this from turning bad to WORSE. The story meshes violence with a lot of sexual tones. This gives the movie more of an edge. Although, sometimes it wasn't really needed, I guess they wanted to be consistent. Another thing I might like to add is that, it may be difficult to figure out what their motives are in the movie. You kind of get a bit distracted with everything else that is going on, you forget who's side you're on.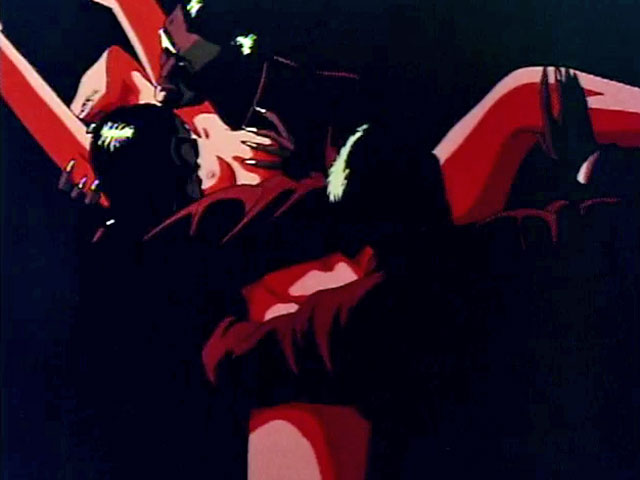 Characters –
The villain of the movie was fairly powerful I must say. I'm glad they didn't make it so lacklustre. However, the protagonists were semi-badass for me. I wanted Makie and Taki to give me more. I found them very simple minded at times. There were certain moments where they could have stood out for me but they kept missing their queue. They also lacked personality which was another downside because as sexual and dark as this movie is, you would at least would like to remember the main characters. All I could remember is the demons and the main villains. If they ever did a remake, I would love more character development.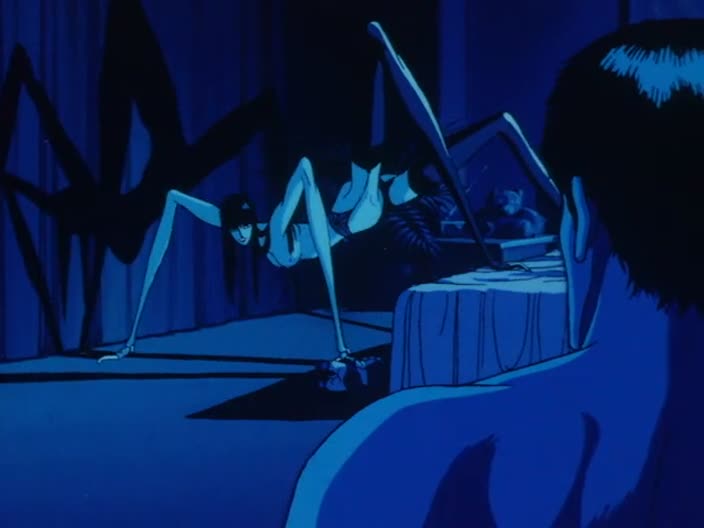 Visuals –
I'm an old skull anime weeb so you may already know what I'm going to say but I very much enjoyed the art style. When they wanted to go all the sexy with this movie, they went all the way with it. I love when certain anime's do not conform and hold back. The Gotham, dark city aesthetics held up well for this movie. It is a shame that the aesthetics and the art style do way more for me than the actual story. The lighting and cameras helps give off a more crepuscular vibe. The old skool nebulous colours and visuals take you into another world
Overall, this movie deserves a solid 6. Only because the visuals carry the movie and the OST was dope. If you want to watch something but don't really want to focus too tough on the story plot, then this film is for you. Yoshiaki Kawajiri's Wicked City does give us